All great adventures first begin with a great appetite!
Take a bite out of Katmandu Park with snacks, beverages, and more!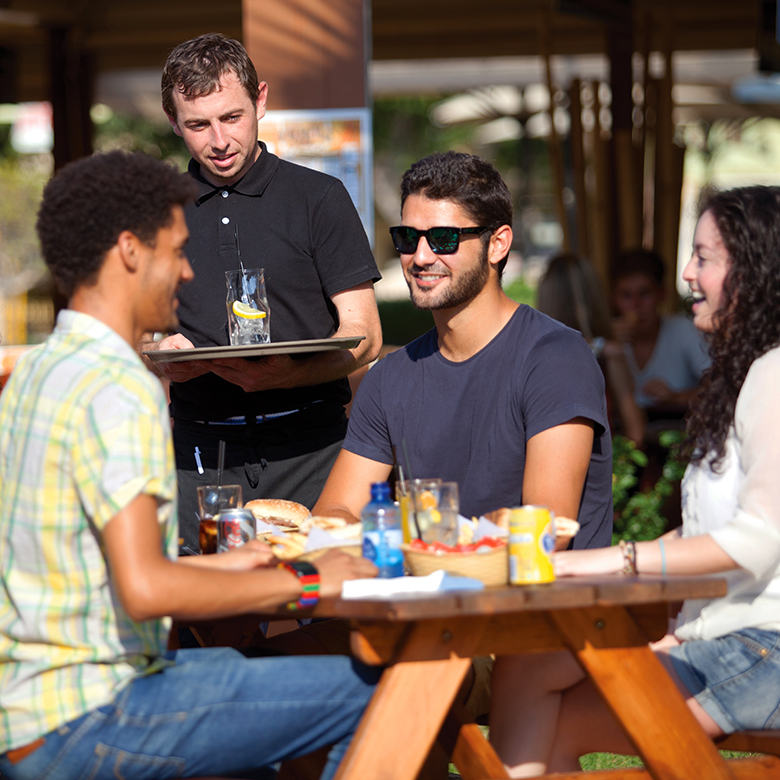 Chiringuito, Snack Bar
Bring your adventurer's appetite to the center of the park for some great hamburgers, hot dogs, chicken nuggets, fries and other tasty treats.
Take a break and watch all the action while you enjoy beer, wine, cocktails, or cold fountain drinks from our bar. Hot beverages include tea and fresh coffee.
Ice-Cream
Treat your palate to a moment of exceptional splendor with a variety of creamy, delicious ice cream flavors from one of Europe's finest brands.
---
Need Help? Contact Us!
---
971 13 46 60
Park Address
Katmandu Park, Mallorca
Park Hours
31st March - 18th June
10:00 hrs - 18:00 hrs
19th June - 10th September
10:00 hrs - 22:00 hrs
11th September - 5th November
10:00 hrs - 18:00 hrs

©2023 Falcon's Beyond. All Rights Reserved.
Privacy Policy